Our Executive Leadership Team
A graduate of the University of Massachusetts, Bob's career began in Africa with relief and development organizations including UNICEF and CARE. It was during his time in Kenya and Mozambique that Bob came to Christ through the influence of missionaries serving there. That not only changed the trajectory of his life but also his work.
Upon returning to the U.S., Bob served as Executive Director of the Charlottesville, Va., affiliate of Love INC and then as Director of Missions and Ministries at Trinity Presbyterian Church. Bringing together many aspects of his background, Bob joined Serge in 2002 as U.S. Director and was appointed Executive Director in 2005.
Bob and his wife Nancy have two grown children and in his spare time, he loves to garden and play bocce ball.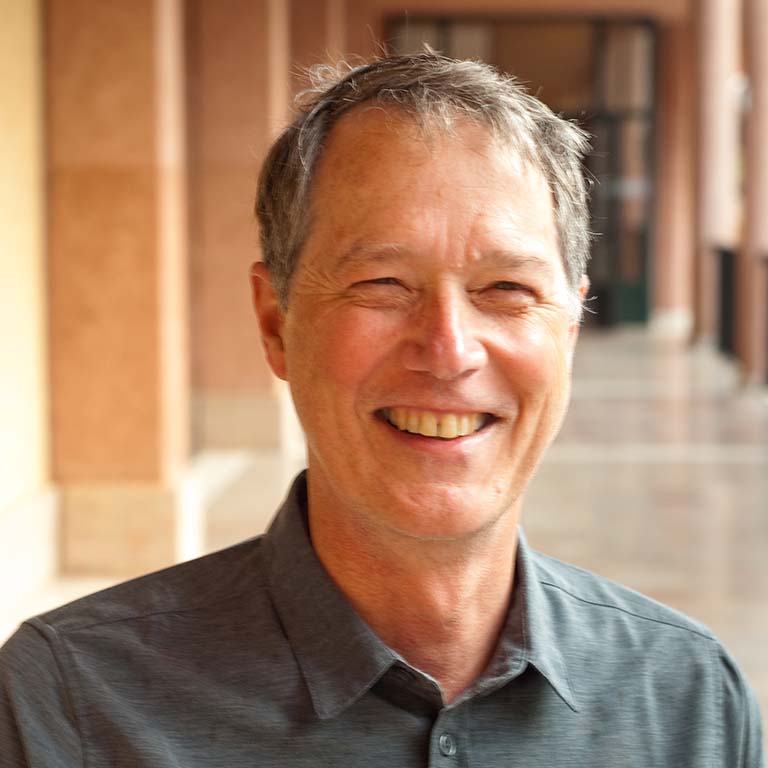 A pediatrician by training, Joel fell in love with the vision of the Serge Ireland team during a short-term trip to help with the training of summer interns. He left his career in medicine in 2004 to join the work God was doing through Serge. In 2009, Joel and his wife Cindy moved to London to begin the Serge Apprenticeship Program there and has led the program as Area Director since 2012.
The father of four adult daughters, Joel reads, writes, hikes, and explores in and around London.
Matt points to Serge as a ministry that has helped him know and experience the love of God since his childhood. While he was growing up, his mom and dad were impacted through the Sonship program and he experienced their life transformations in "real-time." After graduating from Covenant College in Lookout Mountain, Ga., Matt joined Serge as part of the mission team in Bundibugyo, Uganda.
In Uganda Matt sought to share the love of the Father with the marginalized and poor, as a member of a larger Serge team focused on healthcare, education, evangelism, church strengthening, and other community development projects. Upon completing his term in Uganda, Matt returned to the U.S. and eventually pursued graduate studies at the University of Notre Dame and the University of Rochester.
In 2012 Matt returned to Serge to lead the mission's mobilization effort. Matt and his wife Rachel live in West Philadelphia. He is a dedicated cyclist, including a regular 15-mile ride to work. His days are filled with travel, reading, hospitality, and membership at City Church, Philadelphia.
Lindsay was first introduced to Serge through a summer internship in Prague in 2008, followed by serving for two years with a church-planting team in Vienna, Austria. Her time on the field formed in her a passion to see missionaries renewed in the gospel in the midst of their labor, and to see missionaries cared for in ways that lead to longevity in ministry. Since 2012, Lindsay has worked in Serge's Home Office, first as a recruiter and Sonship mentor, followed by serving as Global Learning Leader, Associate Director of Mission, and most recently Member Care Director. Lindsay now serves as Senior Director of People Development, and loves thinking about and planning for how to help our workers and their families grow in resilience and thrive on the front lines. Lindsay earned her MA in counseling at Missio Seminary, and is a licensed professional counselor in the state of Pennsylvania. She lives in the Brewerytown neighborhood of Philadelphia, and enjoys biking, hosting friends, and serving with her local church community.
Patric and his wife, Jennifer, grew up in western Illinois, where they attended the same church and Patric perpetually pestered Jennifer. Eventually his diligence paid off, and they both attended the Moody Bible Institute in Chicago and were married after graduating. Patric then finished a M.A. in theology at Wheaton Graduate School while also working to write curriculum for a national broadcasting and publishing ministry. He and Jennifer then moved to Scotland so that he could pursue a Ph.D. in theology at New College, University of Edinburgh. Unfortunately, he spent far too much time golfing and far too little time studying and did not complete his degree. However, he did serve as the theological content editor for the Bible for Personal Revival (Zondervan) and is the author of On Mission: Devotionals for Your Short-Term Trip and co-author of Psalms: Real Prayers for Real Life (New Growth Press). Patric is an ordained minister in the PCA, served on staff at Naperville Presbyterian Church, and was Serge's Area Director for Renewal from 2007-2023 before becoming our Deputy Director of Mission. His passions include classical music, vintage fountain pens, and barbeque. He and Jennifer have been married for over 30 years and have one grown son, Parker.
Cindy Hylton is the Area Director for Serge Apprenticeships and Leadership Development. She and her husband Joel began working with Serge's Apprenticeship Program when they first deployed to the field in 2004--first in Dublin, then in London, and finally in Prague. Her work has largely focused on mentoring and training the next generation of leaders through her various roles over the past years. She now oversees the Serge Apprenticeships and leadership development throughout the company. Cindy graduated from Covenant Seminary with a Master in Arts (Theological Studies) and a Doctor of Ministry. She enjoys reading, films, theater, sports, hiking, and being outdoors. Cindy and Joel have four grown daughters and one granddaughter.
Bob became involved with Serge as a young adult after coming to faith in Jesus through the ministry of founder Jack Miller. In 1994 Bob and his family moved to London to bear witness to the love and grace of Jesus among South Asians (primarily Hindu, Muslim, and Sikh backgrounds). The ministry now involves evangelism and church planting in several areas of the UK, and supervision of teams working directly in India. Bob and his wife Keren's children are now adults, married, working or going to university in the U.K. They are grandparents to three grandchildren, who live nearby.
In addition to fun with family, and life in the church community, Bob and Keren enjoy movies, reading, and drives in the English countryside.
Keren co-leads Serge's U.K. and South Asian Ministries with her husband Bob and spends much of her time heading the ASHA Charity shops. ASHA is an arm of the U.K. work that was established to raise funds for the relief of poverty, oppression, and injustice as well as for the promotion of health, education and economic opportunity in the developing world with a special emphasis on South Asia.
As an eight-year-old girl, Jennifer heard the call to medical mission when a Dutch female missionary doctor spoke to her Pioneer Girls group. A graduate of the University of Virginia and Johns Hopkins University School of Medicine, Jennifer completed her pediatric training at Northwestern University's Children's Memorial Hospital and, along with her husband Scott, began serving with Serge in Uganda 1993. In 2011, Jennifer and her family moved to Kenya where she served as Clinical Head of Pediatrics at Kijabe Hospital for five years. The Myhres transitioned to a Kenyan government hospital in Naivasha in 2016 where they focus on programs to improve newborn survival while continuing to invest in training young Kenyan doctors.
Jennifer finds joy in her four children, writing novels, spending time in the wilderness, and sharing her home and meals with others.
Following the example of Jesus in neglected areas of Africa by healing, teaching, and preaching the good news of the Kingdom, Scott and his wife Jennifer have served with Serge since 1993. He is a graduate of the University of Virginia, the University of Cincinnati School of Medicine, and Johns Hopkins University. While serving as a physician in Uganda, he was team leader of the Bundibugyo team and director of Kwejuna Project, a program to prevent mother-to-child HIV transmission. After five years at Kijabe Hospital in Kenya, Scott and Jennifer now work in nearby Naivasha improving maternal health while also supervising Serge teams in Uganda, Kenya, South Sudan, and Burundi.
The father of four, when he's not working, Scott stays active by running, cycling, and playing soccer and tennis. He also enjoys making brick oven pizza and perfecting the art of making cappuccino.
Serge has 6 members of their global leadership team serving in sensitive locations all around the world.
As Director of Mobilization, Michelle leads a team of recruiters who walk with people through discerning their calling and interests related to missions. Mobilization works with individuals and churches to help them envision their place in kingdom work and to send people to Serge fields globally.
Before joining Serge in 2020, Michelle spent 17 years in the MBA career management space working with employers, alumni, and students at both The Wharton School at the University of Pennsylvania and The Johnson School at Cornell University. Her work included relationship building and business development with large and small companies across industries. She managed a team of career advisors, employer engagement leads, and operations staff to meet goals of student placement and student satisfaction.
Michelle grew up in the Philadelphia suburbs and attended Syracuse University where she earned a B.A. in Broadcast Journalism and Spanish Language & Literature. Her husband Dave is Pastor of Emerging Generations at New Life Dresher, and they live in Glenside with their three children.
Jennifer assumed the role of Director of Development in September 2018 after wearing many different hats at Serge for more than a decade. She and her husband Patric (Director of Renewal) first connected with Serge in the 90's at a Sonship Marriage retreat.
Professionally, Jennifer has been in nonprofit work for over 25 years. For the first eleven years of her career, Jennifer learned the foundations of nonprofit management at a nonprofit in Wheaton, IL ultimately working in senior leadership with responsibility for strategizing financial viability, donor messaging, and crisis management.
When she and Patric moved to Philly to work at Serge, Jennifer devoted her time to staying at home with their son Parker, while volunteering at their church and at Serge. In 2010, Veritus Group recruited her to join their team helping nonprofits reach their fundraising goals, mainly in major gifts. Since then, Jennifer has managed dozens of clients and helped hundreds of individuals, gaining tremendous insight herself from these wonderful people.
She is thrilled that God has opened a door to bring the experiences he has given her to benefit an organization about which she cares so deeply.
Holly has served alongside faith-based missional nonprofits for most of her career. Her passion for missions combined with a love for storytelling has led to her development in areas of brand strategy, writing, direct response marketing, communication strategies, and team building. Holly's experience includes developing and implementing strategic plans and helping ministries carry out their mission. She received her MBA from Gardner-Webb University in 2021.
Holly first learned about the work of Serge through her church in Chattanooga. She loves to see women grow deeper in their walk with Jesus as a Bible study facilitator at Hixson Presbyterian. Holly and her husband, Keith, have four children and recently welcomed their first grandchild. In her spare time, Holly enjoys singing, hiking, and an occasional ride on jet skis.
Mina Pomante was born in Nigeria and now lives in the Philadelphia area with her husband and two children. She has a diverse background in Finance and Accounting and a passion for mission work and service. She volunteers with numerous faith-based organizations and comes has joined Serge to continue that mission of service in the faith.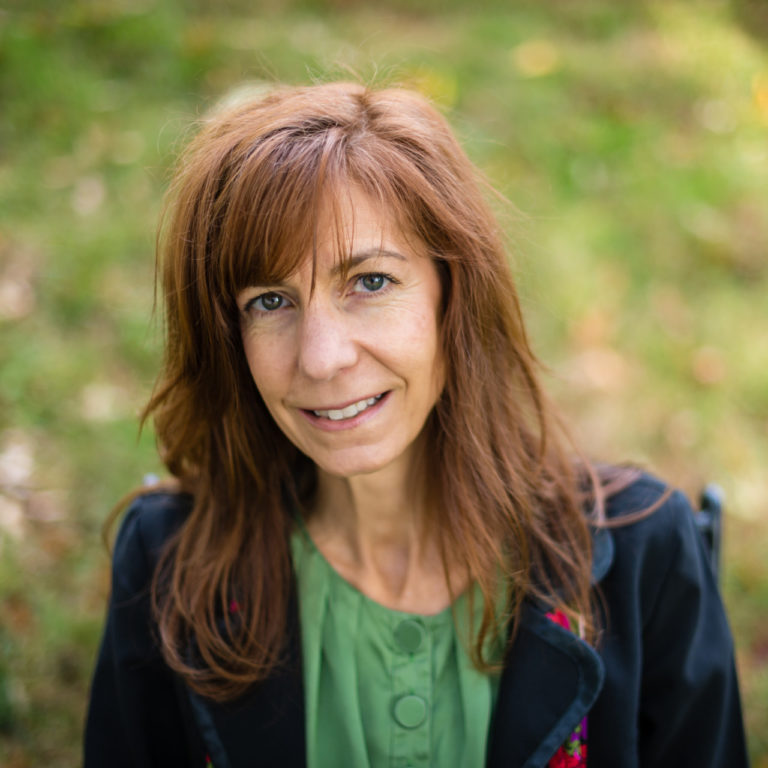 Anita's love for missions began as a high school graduate on an Indian reservation in Bloomfield, N. M., where she served at the Navajo Brethren in Christ Mission and Boarding School. After completing a year of service, she attended Messiah College, graduated from Ashland University, and began a career in Human Resources. For 18 years, her heart for loving people through missions lay dormant while she developed administrative expertise in the corporate world, earned PHR and SPHR certifications, and advanced in her career as a key human resources leader with NMS Labs.
She joined Serge in September 2011 as Human Resources Leader, where she combines HR administration with a heart for loving people. She is married to Andy, who manages rental units in the Poconos and specializes in building and property maintenance. They reside in Bucks County, Pennsylvania and attend Calvary Chapel in Philadelphia.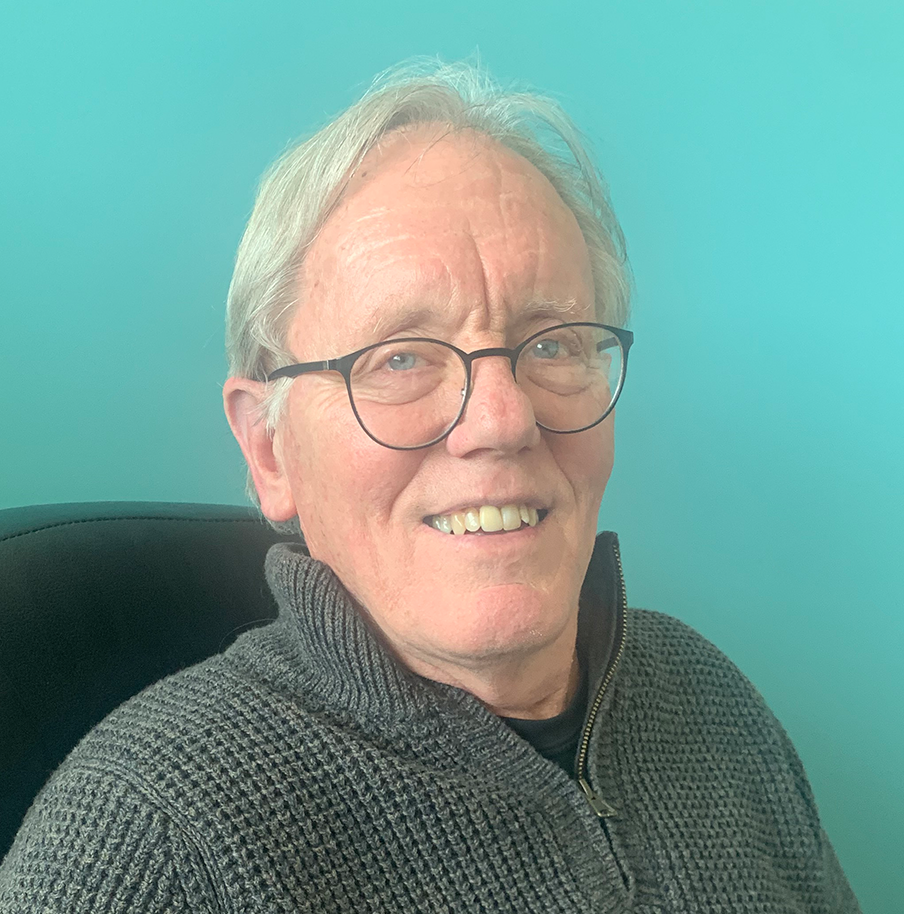 Rick has been involved with Serge since its inception under the leadership of Jack and Rose Marie Miller, and in those early days, served as board member. He comes from his previous role as CFO of Acts Retirement-Life Communities, a large senior-living provider based in West Point, PA. His wife, Nancy, works for New Growth Press and they serve together at Bridge Community Church in Philadelphia. They have been together since their graduation from Wheaton College in 1972 and have three married adult children and eight grandchildren.
Jim Dickenson
Chairman
Business Exectuive – retired
Jacksonville, FL
Craig Wood
Vice Chairman
Attorney
Charlottesville, VA
Ivan Jones
Secretary/Treasurer
Chief Financial Officer
Vacaville, CA
Josh Boehr
Pastor, Ministry & Mission | Saline, MI
Robert Kim, DMin
Pastor & Professor | St. Louis, MO
Phyllis Calhoun
Christian Ministry/Counselor | Winston-Salem, NC
Horace Lamb
CPA | Arlington, VA
Vicki Carr
Counselor – retired | Lewisville, NC
Kevin McMullen, MD
Medical Director | Indianapolis, IN
Tamara Ehlert, MD
Facial Plastic Surgeon – retired | St. Louis, MO
Cindy Pfister
Education | Nashville, TN
Loretta Erickson
Business Executive – retired | Fernandina Beach, FL
Michael Tibbetts, MD
Ophthalmologist/Business Executive | Fort Myers, FL
Irwyn Ince, DMin
Pastor/Cross-cultural mission, Professor | Washington, DC
Kip Turnage, MD
Orthopedic Surgeon | Pensacola, FL
Erin Karandish, MD
Counselor, Gastroenterologist – retired | St. Louis, MO
Brian Whisler
Attorney | Oakton, VA
Dr. Jack Miller
Serge (formerly World Harvest Mission) was organized under the leadership of Dr. Jack Miller, a pastor, evangelist and author. In the late 1970s, the missions-outreach of the congregation he founded and pastored, New Life Presbyterian Church, was spreading beyond that local body.
Other church leaders gathered with Dr. Miller to work together in wider ministry. After many informal missions trips to Ireland and Uganda, Serge was officially established in 1983.
Today, Serge has over 300 missionaries serving in over 25 countries around the world.